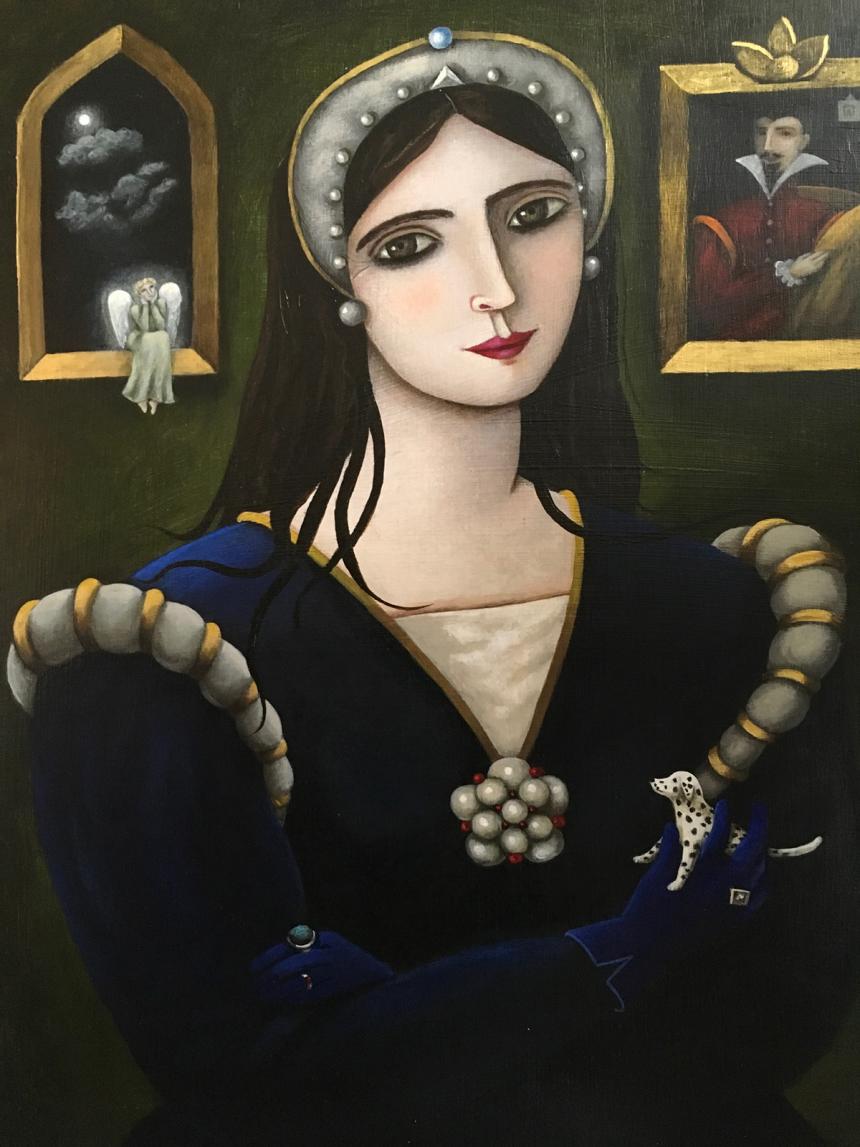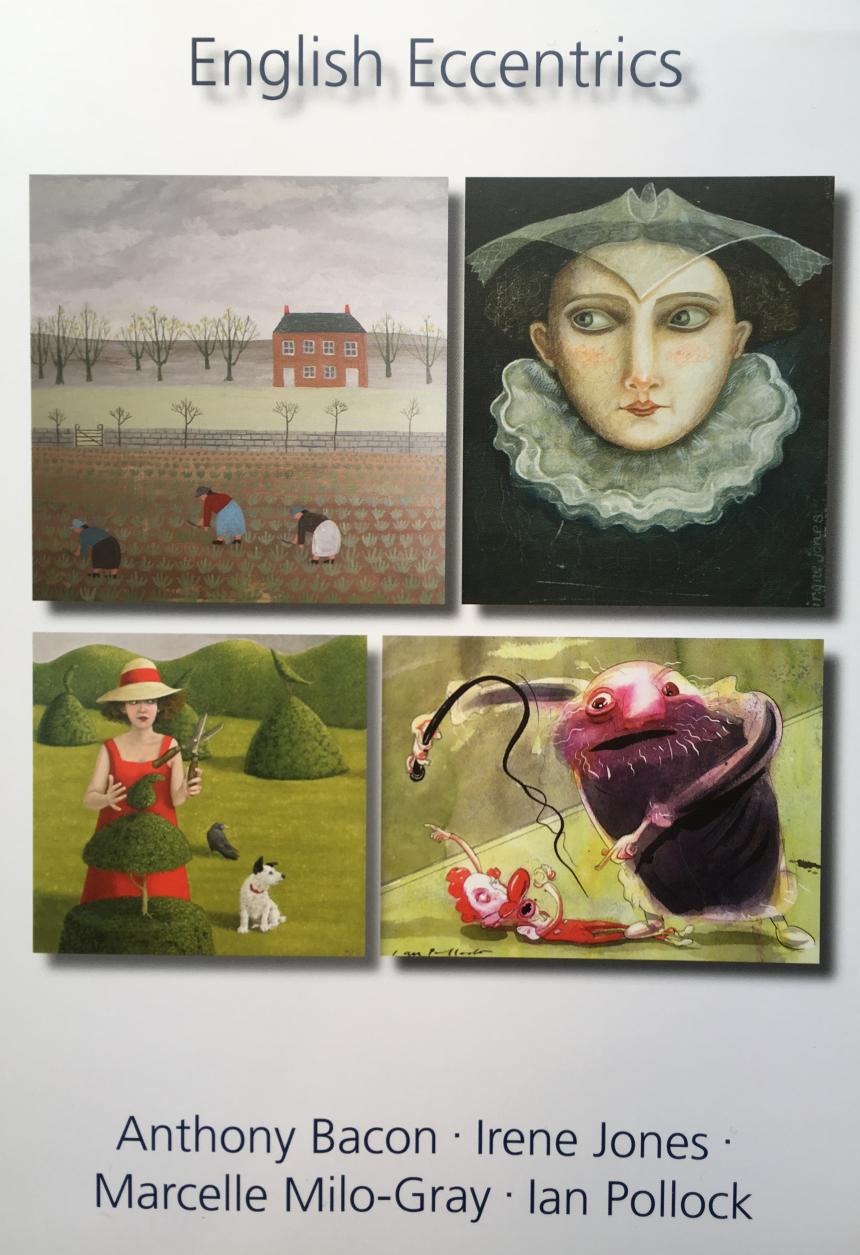 This month it is 10 years since we first hung Irene Jones' paintings. In 2009 as one of four artists in an exhibition called English Eccentrics Irene showed her busy compositions of figures active in domestic situations. She also showed a few small paintings, fairly monotone and scratchy, steeped with references to Tudor portraits. We had not anticipated the popularity of these little portraits. Enthused with their success Irene painted more and as quickly as each batch arrived they sold. Even more encouraged, Irene pursued her love of Elizabethan portraiture melding the elements of costume and symbolism with her own fascinations into larger paintings and we held her first solo. 
This week we sold the painting shown, In High Esteem, how fitting is that - we always joke she gets our gold star! Over the ten years Irene has contributed to numerous group exhibitions, every art fair and produced five solos; her work is consistently inventive and excellent, each piece given love and care in the creation. Her continual passion for the art of painting is inspirational; always seeking a new challenge, be it how to render a lace collar, or particular skin shade, she approaches it with vigour, effort and determination. 
We count ourselves very lucky that Irene found us, that card through the letterbox which we acted on. Having virtually all her work pass through the gallery we've been able to forge a brilliant relationship, nurture her work and find people who love it as much as us. We are thankful Irene ⭐️
We shall be celebrating all of this at her bi-annual exhibition this autumn, Kindred when she exhibits with her daughter, Jay - come and join us.