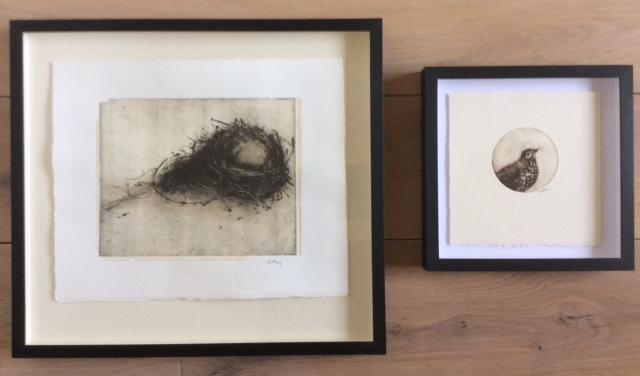 Preparations are underway for Fresh art fair in Cheltenham, the gallery is filling up with new works just arriving to take to the fair next week. Linda Felcey brought these copper drypoint etchings in yesterday, the first prints in her editions of delicate nests and birds.
This will be just the second Fresh art fair, it's young and vibrant and of a manageable size, like the fair the works we are taking have are new, many created in the first few months of this year. The artists whose work we will be showing have produced new collections of works specifically for the event to ensure our showing really is fresh!
We are eager to take Hybrid to a new audience in Cheltenham and also to meet with clients from around about who might welcome an opportunity to see work closer to home. Bristol Affordable Art Fair is cancelled for this year and so we hope this offers a regional alternative for our Bristol based followers.
For more info and a free downloadable ticket look here