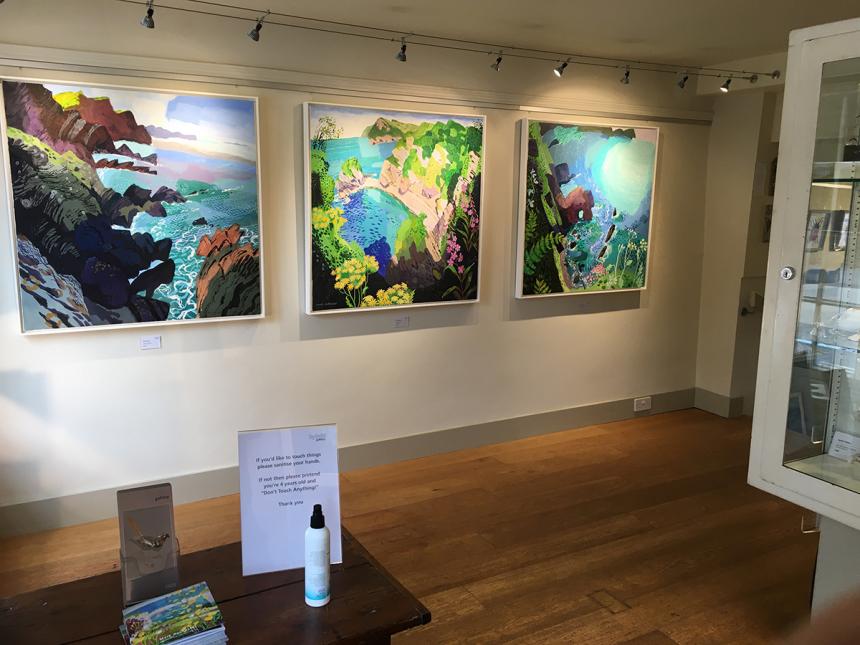 It has been a huge fillip to us to have Mark Rochester's exhibition Coast Lines in the gallery. The space is filled with his vibrant canvases, the summer sun illuminating the room and his vivid colours bouncing across the walls. It's not just us who feel the joy in this work but visitors to the gallery all comment on the uplift they get and they leave feeling that little bit better.
The positive response has been reflected in the sales with all but one painting sold after opening day - honestly, this makes us feel better too! Some sales have been made with only a view of a digital image on the web site but we are happy that several buyers have visited the gallery and experienced the work first hand before deciding on their purchase.
The experience of standing in the same place as the artist, of the painting filling your vision is what art is intended for. As we return to these experiences of art in whatever form it takes; theatre, music, dance or visual art we can again enjoy the awareness of change in our being, of that uplift.