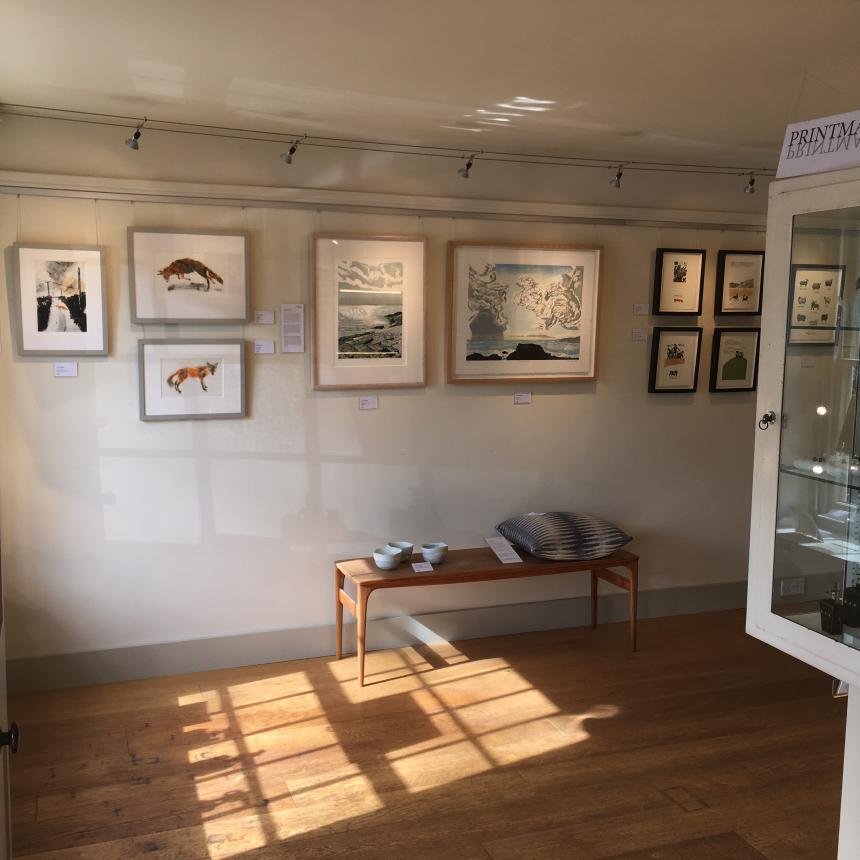 It is so good to have our first curated exhibition of the year up, Printmakers. Fresh, crisp and cleaned(!) the gallery is looking great and there's something about print making that brings a sharpness and clear-headed feel to the space. It has to be said the sun shining through this Spring morning helps with the brightness physically and metaphorically.
The vigour in the work is apparent and dealing and interacting with this set of print makers has been a joy. Without exception they are enthusiastic, interested in each other's work and knowledgeable about their practice and the printmaking community. Yesterday Judith Westcott, one of the exhibitors visited and filled us in on the collaborative process involved in the creation of the vast scale prints of the Pine Feroda collective - a fascinating co-operation of four print makers. We have one of their pieces in the gallery, it's well worth a look and even close scrutiny - you just can't see the joins!
Requiring particular and differing skills creatively and technically each printmaker brings something unique to the exhibition, demonstrating and celebrating the real art of print.