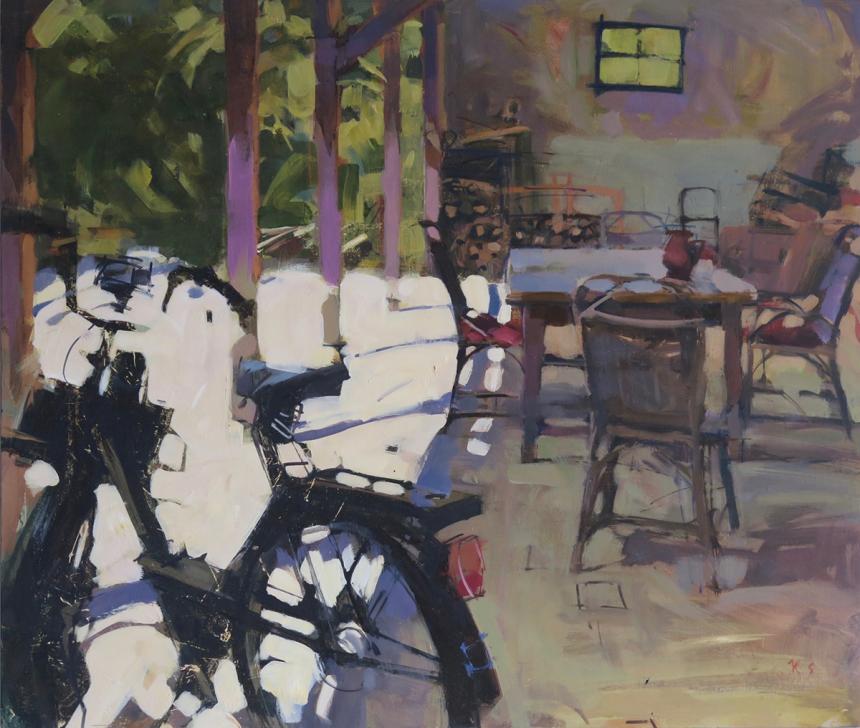 A visitor to the gallery offered this review of  Looking at the Sun  -  Richard Sowman, we felt it was worth sharing.
"The exhibition by a painter called Richard Sowman is well worth visiting... he is a master draughtsman, the close observation of workaday interiors is so very authoritative, his expression of light in these random slices of life is a delight and beautifully observed. The negative painting of a bicycle for example is masterful in the extreme, the said object becomes so tangible by not being painted, it is the spaces between that are touched by his deft and hugely well considered brush marks! This is a show of confidence and great professionalism, the caress of light across all surfaces under the painter's close scrutiny sings against the unifying colour of the gallery walls. There is a crackling energy in every work."
Thank you Nick Collier.