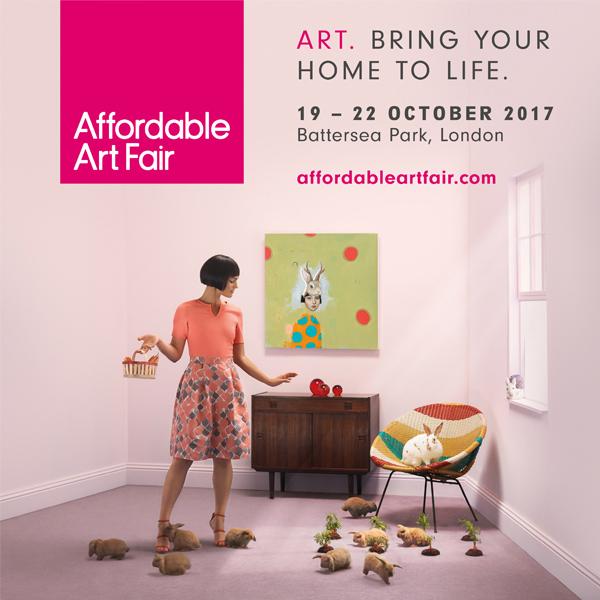 It's October, we've put our Birkenstocks to bed and it's time kick leaves through Battersea Park as we head to the Affordable Art Fair in the marquee there. Our temporary home for the week (18 - 22 Oct) is Stand L3 in the top left corner, 15 metres square enticingly full of paintings and sculptures from eight diverse artists. It is possibly the best opportunity of seeing a substantial collection of their most recent work in one place. 
The fair as a whole offers this 100 times over - boggling eh? But wandering the aisles you quickly realise what draws you in and what you are happy to pass by; you identify your preferences and galleries which share a similar taste. You may discover a painting you just can't leave without in which case you have to act quickly, there are 1000s of visitors daily, it's possible one of them will be after it too.
Maybe you'll just want to explore the visual feast on offer, grab a glass of wine or a coffee and enjoy, Battersea is busy from the opening night on, but if you want a quieter time to visit Thursday and Friday afternoons give you plenty of room to look at work  - ask us for a ticket for free admission.