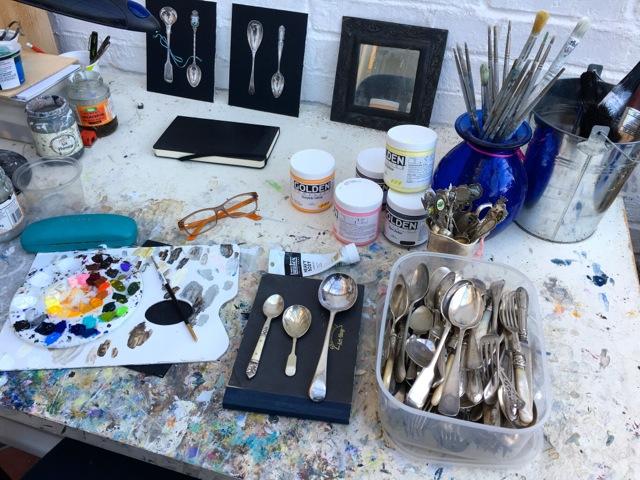 Whilst it is all quiet on the surface we are paddling away furiously underneath. Not only true of us but the artists too who we are showing later in the year. This week saw our first new image from Rachel Ross arrive (digitally) for our publicity - exciting times!
Rachel has her bi-annual solo exhibition with us this autumn, it is an opportunity for her to create a cohesive body of work and come September to view it all together. The sense of achievement, the feedback and appreciation generated by an exhibition such as this is essential to an artist's motivation and progression. We enjoy sharing in the buzz too.
Work has started in Rachel's studio in Edinburgh as she considers which pieces from her extensive collection of cutlery, silver, eggs, feathers, ribbons and ephemera to put together. Working exclusively from life, she arranges these pieces meticulously in front of her, the bowls of her spoons reflecting back her image at the easel. Later this year we will receive images of these paintings for us to catalogue the work - until then we wait in anticipation.