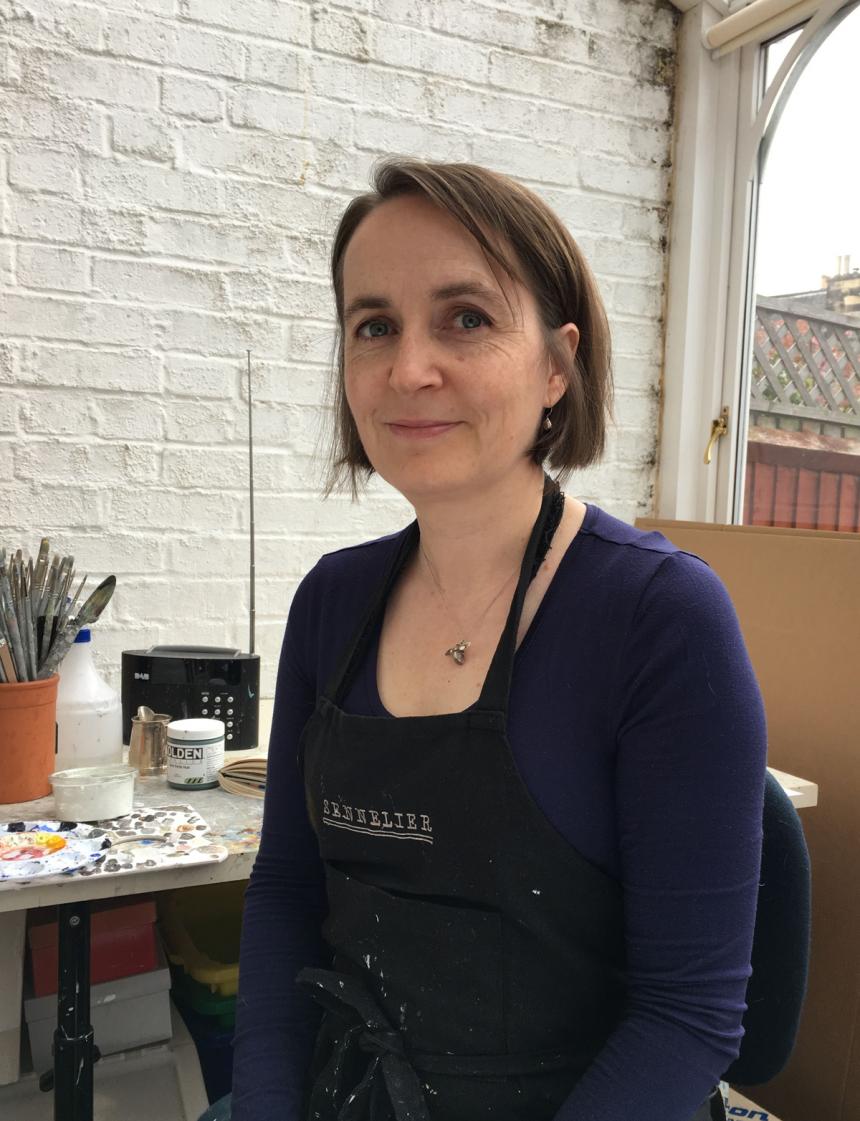 If you are a fan of Rachel's paintings you will be familiar with her face and with the studio where she paints. This vision of her may be rather bizarre, her head  misshapen and the glazed roof of her conservatory stretched and contorted, because the images we see are all of herself as reflected in the bowl of a spoon or blade of a knife. 
Painting as she does from life she is faced with her image and her immediate world inverted and distorted. Whilst her face and her studio are well known to her, each day they appear in a new form, blurred by the patina on silver, twisted by a dent in the metal, affected by the light in the sky above.
As she builds her image of the reality before her she uses the strokes of paint to understand not only the shapes and colours that make up the likeness but the stories each object carries in its marks and scratches. Acquainting us with the lives and significances of the objects in her tender paintings she also offers us a small window into her world.