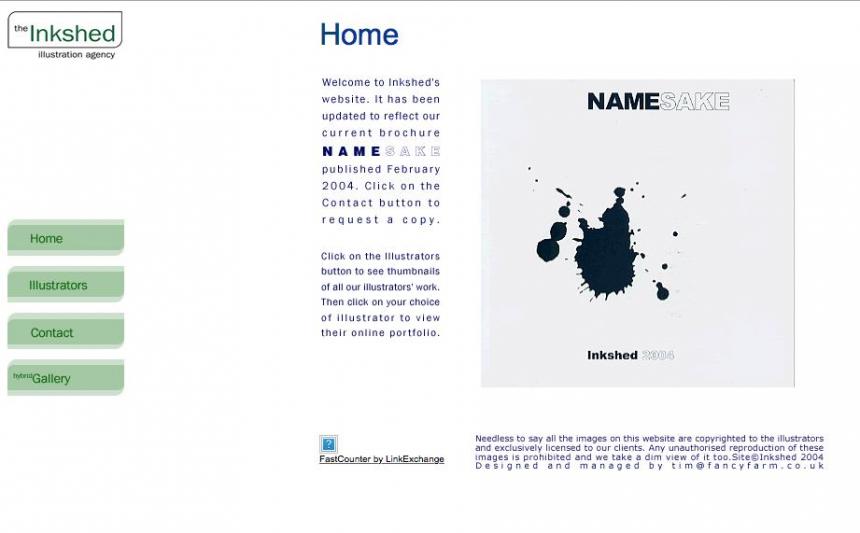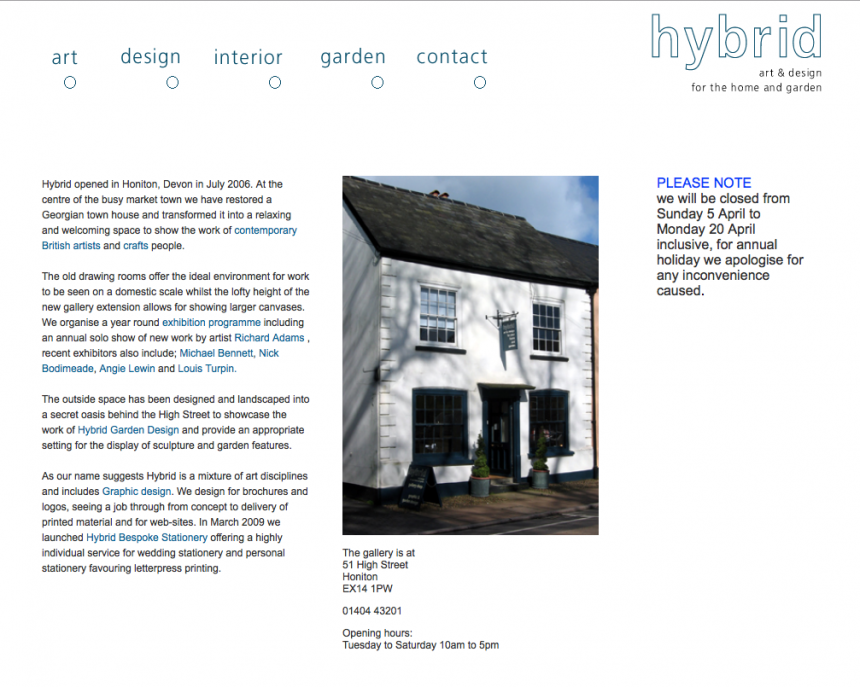 The web site is a modern day must for any business - it's the skeleton for the social media muscles.
You will be reading this on our brand new web site developed with Cosmic IT here in Honiton. It's responsive too, looking on a smartphone or tablet it will change to suit its environment, like a chameleon. It's a long way from our first web site designed and built by yours truly back in 1996 when the internet was just a baby and you got to it via dial-up (pooooorrr beeeeeep biddily beep…etc). 
We'd looked at some web sites and realised we needed one too as we were in a visual business. Back then we ran two illustration agencies and spent a lot of time sending portfolios to clients on the back of a motorbike and even couriering them to the States; this was going to be a better, swifter and cheaper way to get images to them. Maybe this is post rationalising from me, maybe we just thought it was a good online brochure. What I did know was I wanted to do it myself, I wasn't going to be held to ransom for any updates to our website from what were called Webmasters who knew the tricky ways of the inter web; one of our artists had gone into web design and chortled every time he went off to "upload a site", an action shrouded in mystery for which he charged handsomely! So I enrolled in a 3 day course for Dreamweaver and Fireworks, which were the then industry standards for web design, and learnt about cascading style sheets, html and web safe fonts. One guy on the course, I recall, was overly keen to get information fast and had some very specific questions for the tutor. On day two I found out he was a graphic designer whose boss had told a client his company could build a web site for them, this guy was trying to learn it fast to keep ahead of the game before they lost the client. I had no such pressure but rather foolishly went straight into a fortnight's holiday after the course and promptly forgot a lot of relevant points as I sunned myself on a far flung beach. On my return I set to, managing to regain missing points by reading the manual. Our site got 'uploaded' without the mystery but with some minor struggles with FTP and ta dah - I was a Webmaster.
I continued to redesign and develop websites for myself and others until I got to a point where I needed to make a big leap in knowledge as the web world had accelerated beyond my basic level. I chose the route of least resistance and this is where Cosmic came in with their team and the CMS (Content Management System). CMS had developed as companies needed to edit their own web sites without a Webmaster doing it all for them. Our Hybrid site has been using CMS for some years now and will continue to do so but with a more powerful 'back end' and put more emphasis on images than on words. We still do pictures not writing, but sometimes writing helps with the blog!
Welcome to the new web site we hope you enjoy it, your feedback as you trial it is very welcome.