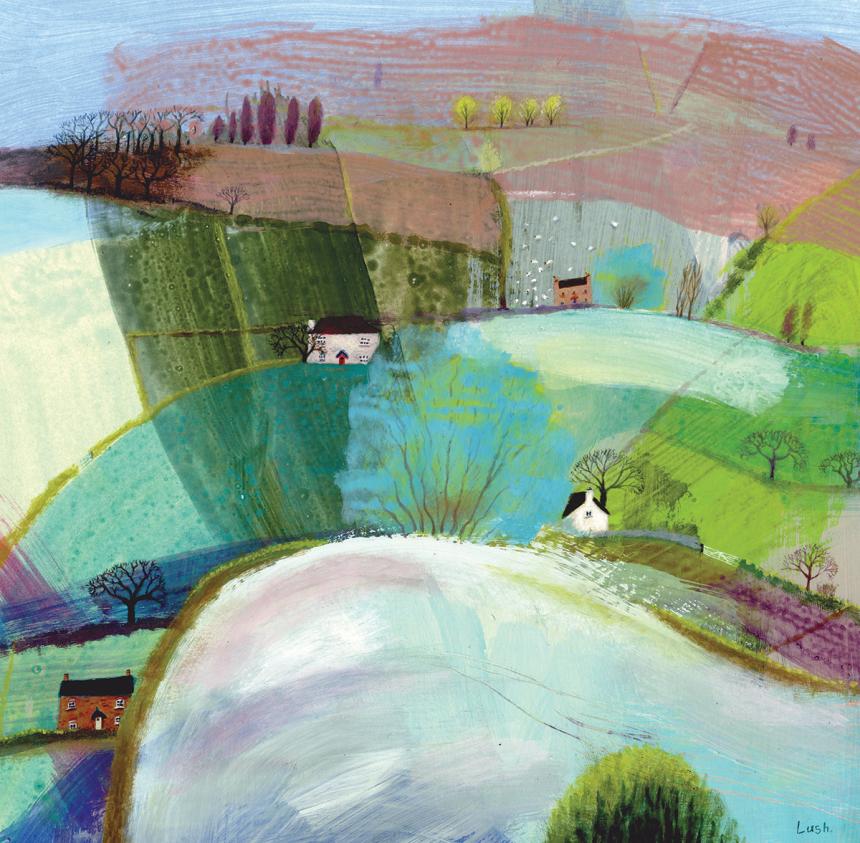 Planning and Serendipity
Whilst January is the time for dreary grey outside it is also the time for brightness, for fresh plans for the year ahead. As much as we vow to plan the next year whilst in the last it never comes about. Yes we have annual and bi-annual solos in the diary which start to shape the year, art fairs scheduled and rough ideas of artists to exhibit but come January we have to piece all the elements together and fill the gaps. Although I complain about our lack of forward planning I actually like the fluidity of the way we work; it allows for serendipity.
Last week a little bit of magic happened. In the 1980s and 90s we represented a great number of very talented illustrators as their agents. Richard Adams turned to creating his own work early on and exhibited in our gallery in London whilst it wasn't until 2009 that  Rachel Ross embarked on her fine art career. Fast forward almost another decade and posts on Instagram prompted us to invite an old colleague, Debbie Lush to visit us. After what she calls a 'coma' she has returned to painting. Fourteen years running a successful pub restaurant  left her exhausted but eager to paint, to explore the landscape of Dorset and Devon around her home. She came with a portfolio of paintings, all beautiful interpretations of the countryside using her familiar flattened perspective and rich, subtle palette. The time is right for Debbie and for us, after a hiatus of 20 years we shall be working together again and we are very happy to be exhibiting these paintings in the Spring.