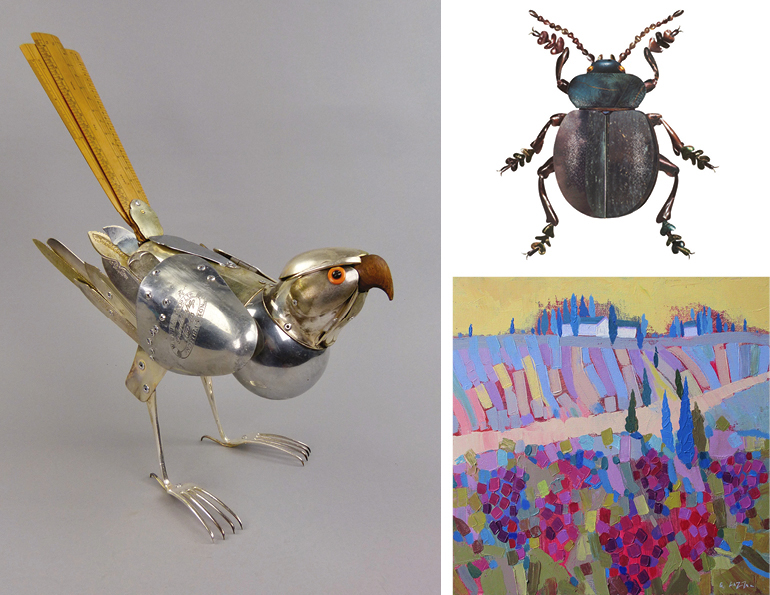 Hybrid Gallery
Hybrid Gallery shows figurative art in the relaxed environment of a Georgian property in the High Street of Honiton in East Devon. Here paintings, sculpture and craft to be seen on a domestic scale and in the more contemporary Garden gallery.
There is a narrative thread to much of the work, some is quirky and all of it demonstrates skill in a particular medium. The range of subjects and techniques embraced in our exhibition programme means there is always fresh, new work of quality to enjoy.
We also attend regional Art Fairs where work from a selection of our artists may be purchased.
Covid-19
Because of the Covid-19 pandemic and the Government's instructions we are closing our doors at the gallery.
Should you want to buy something please first use the enquire button here on the web site. We will pick up that email either at home or at the gallery (where we may be behind the scenes) and respond as soon as we can.
Stay well. Stay indoors. Flatten the curve.