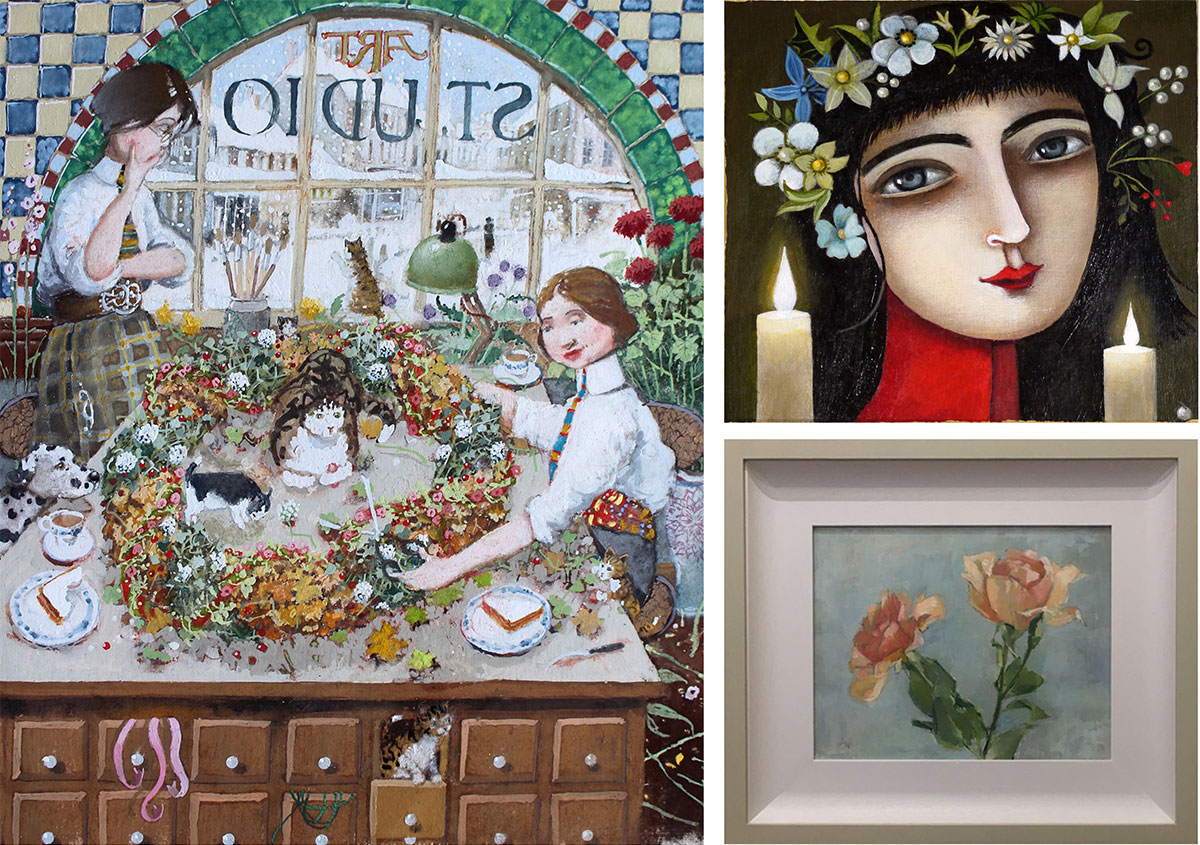 Hybrid Gallery
Hybrid Gallery shows figurative art, there is a narrative thread to much of the work, some is quirky and all of it demonstrates skill in a particular medium. The range of subjects and techniques embraced in our exhibition programme means there is always fresh, new work of quality to enjoy.
We are open! In our Winter exhibition, Miracles, there's new work from gallery artists, fresh crafts pieces, masses of candles in glorious colours and our own Christmas cards for sale.
We're open our usual hours, Tuesday to Saturday 10am - 5pm for up to six people at a time - come and say hello again!
We are able to send any paintings, sculpture or craft purchased via email with payment online or over the phone in time for Christmas.